Why Mercedes-Benz Service?
We opened our Mercedes-Benz dealership and service center in Dothan to serve the underserved population in this area. You wanted Mercedes-Benz vehicles and you wanted Mercedes-Benz service 30 years ago and now we are here to take care of you and your Mercedes-Benz. If you live in Dothan, Panama City, Enterprise, or any of the surrounding Wiregrass area, then you should rely on Mercedes-Benz of Dothan for all the automotive service that you need.
We truly take care of every aspect of your Mercedes-Benz service. Our Certified Mercedes-Benz Technicians are trained to identify whether you need an tire rotation, complicated electrical system work, or major engine and transmission repairs, our team is up to the task. We are ready to get your Mercedes-Benz back out on the road in style again. When you leave your Mercedes-Benz in our care, we will treat it as if it were our own, and we will always deliver a completely transparent service experience. If you have any questions about the services that we can provide, then give us a call or send us an email today!
Recognizing our Mercedes-Benz trained Technicians!
Chad Wheelock has received the "Centralized Diagnostic Technician award and he has been with Mercedes-Benz for 17 years and Shawn Mitchell has been with Mercedes-Benz for 18 years.  
Dealership Amenities
Complimentary Shuttle Service
Complimentary Car Wash with Service
Free Wi-Fi
Complimentary Coffee
Customer Lounge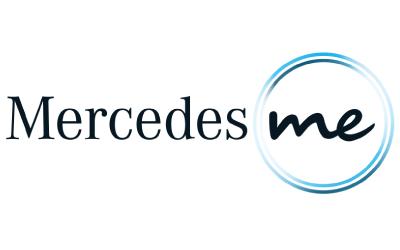 The Mercedes Me App is a one stop shop for everything you need to know about your Mercedes-Benz. From knowing exactly when your Mercedes-Benz is due for a maintenance appointment to finding out the answer to any question you may have about your vehicle, straight from your smart device. We like the Mercedes me app because of its convivence and efficiency.  
Using the Mercedes me app allows you to:
Browse various manuals, how-to-videos or even connect with a Product Concierge to learn all about the various workings of your Mercedes-Benz
Schedule service appointments at Mercedes-Benz of Fort Wayne so that our factory-trained technicians can keep your vehicle in its best shape
Reach the nearest Mercedes-Benz Collision Center if you happen to get into an accident
Connect to your Mercedes-Benz via Google Home and Amazon Alexa
Remotely lock, unlock or start your Mercedes-Benz as well as track your vehicle
Have a direct connection to Mercedes-Benz Financial Services and stay current with your automotive finances